Commercial & Technical Services

Abu Dhabi Supplies & Commercial Services
Abu Dhabi Supplies &  Commercial Services (ASCS) is an industry leading regional provider of technical, logistical and operational support solutions to governments, multinational corporations and international aid agencies operating in the United Arab Emirates. ASCS' core business is focused on the following interrelated core competencies:
 
Life Support
Operations, Maintenance & Repair
Custodial & Groundskeeping
 Vehicle Leasing & Maintenance
 Design, Construction & Civil Works
Recruitment &  Manpower Supply
Information Technology & Communication
Catering & Mess Attendant Services
ASCS is comprised of an established team of industry professionals, positioned accordingly to respond effectively and efficiently to short notice taskings, accelerated work schedules and to managing multiple, simultaneous projects. ASCS guarantees low risk, experience-driven contract performance through an extensive track record of successful contract execution and proven service delivery model.

Gulf Supplies & Commercial Services
In similar fashion to its sister company ASCS, Gulf Supplies & Commercial Services (GSCS) is also an established, industry leading regional provider of technical, logistical and operational support solutions to governments, multinational corporations and international aid agencies. GSCS however, operates internationally throughout the Middle East and Central Asia. Both companies offer the same set of interrelated core competencies as detailed above.
ASCS and GSCS' mission is to serve clients with quality, integrity and affordability. They ensure total customer satisfaction throughout the life of all contracts, adopting the client's mission as their own and innovatively addressing program challenges. GSCS employees are dedicated to cultivating an environment of service excellence at every opportunity and are fully committed to establishing an environment where teamwork and disciplined, process-driven operations management empower staff to safely accomplish assignments and meet the needs of clients.

Gulfstar
Gulfstar is a premier provider of a wide range of integrated camp service solutions. A global leader in the market and a first-choice contractor of result-oriented, life support and infrastructure services, the company provides comprehensive living conditions in some of the world's most remote and challenging locations.
As a dynamic and flexible solutions provider, Gulfstar offer a customized service delivery portfolio to deliver bespoke projects on a client-by-client basis. The company is proud to support more than 100,000 residents across many Gulfstar camps, delivering critical services and facilities and ensuring that all residents have essential access to a comprehensive range of impressive purpose-built amenities. These include catering facilities, games rooms, communications facilities, gyms, accommodation units and more.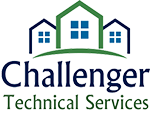 Challenger Technical Services
Challenger Technical Services (CTS) is a professional maintenance company based in the UAE providing a comprehensive range of integrated facility management and maintenance services. CTS core competencies range from MEP maintenance, heating ventilation and air conditioning (HVAC) servicing and maintenance, custodial and janitorial services and preventive and corrective maintenance support.

CTS' mission is to maximize the serviceability and lifecycle expectancy of installed assets and critical systems and to assure optimum operational efficiency and minimum corrective maintenance requirements throughout the product lifecycle, ultimately minimizing the total cost of ownership.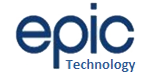 Epic Technology
Epic Technology is a recently reinvigorated company brand established to address an expanding market for prestigious clients with a high-tech vision, requiring integrated and customized IT security solutions and state-of-the art technology services to include:
Hardware & Network Infrastructure
Data Centers
Cyber Security
Audio, Video & Security Solutions
 Smart Buildings, Command & Control
Home & Office Automation
With common ownership, management and business processes, and almost 25 years of cumulative experience from its sister companies, Epic Technology provides superior, innovative and value-added services across technology and product domains to small- and large-scale enterprises. They design, build and implement end-to-end, industry leading, network and security communication solutions.
Epic Catering
Epic Catering, a modern and progressive food services company, operates the licensed brands "Gahwa- ccino", "Escape from New York" and "Giant Burger"; a refined coffee brand, pizzeria and burger restaurant respectively. Epic Catering's goal is to continue to develop these brands into popular dining establishments that people trust and champion. Through leveraging the corporate expertise of industry professionals at Epic Catering, the company will ensure that current and future licensed brands remain relevant, engaged, connected and responsive to the local market. In addition, a focus on sharper brand positioning and insight-driven marketing programs driven by key initiatives such as local product customization and improved engagement through social and digital media will help to enhance the growth of these brands throughout the region.

National Catering Services & Foodstuff
National Catering (NCSF) is one of the leading Catering and related support services Companies in the Arabian Gulf region. In just a short period, National Catering has become one of the Middle East's leading independent Contract Catering Companies, serving over 31000 meals/day in Business, Industry and Education Sectors, to whom we offer various Catering packages. Currently we are proud to provide in Iraq alone over 24,000 meals and related services to high profile military clients.
"ASARS" project in Baghdad is NCSF landmark site in Iraq, where first class catering and maintenance services are provided since its establishment. Headquartered in Abu Dhabi, UAE, National Catering has offices in Iraq, Jordan, Kuwait, Oman, Qatar and Kyrgyzstan. The Management Team, all highly qualified in the Catering and Hospitality industry, exceeds a combined experience of well over 70 years. National Catering's culture is one of pride in performance and integrity plus a level of commitment that comes from employee satisfaction and motivation. NCSF professionals are dedicated to providing clients with value-focused service and results.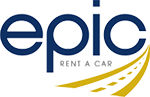 Epic Rent a Car
Epic Rent a Car is a vehicle renting and leasing company based in Abu Dhabi, offering competitive rates for personal and corporate customers. Combining vast industry expertise with local knowledge, Epic Rent a Car ensures customers receive great value through superior service and specialize in helping customers to plan, budget and choose the right vehicles for their business or personal requirements.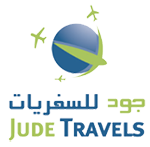 Jude Travels
Jude Travels leverages vast experience and local market expertise from a hand-picked and highly qualified team of travel professionals to offer innovative and cost-effective travel solutions to clients in the UAE and abroad. Jude Travels have earned a reputation as a capable and competent service provider through demonstrating expertise in sourcing, planning and implementation, providing clients with viable options for their requirements. With a strong regional & International network and reliable service partners in place, Jude Travels provides streamlined, hassle free travel solutions to business and leisure travelers.
Buoyed by a strong financial outlook, high levels of customer satisfaction and a strong commitment to continuous improvement, the company continues to expand its operations and diversify its interests to cater for their clients' complete travel requirements.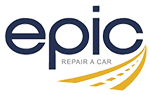 Epic Repair a Car
Epic Repair a Car specializes in providing personalized car repair services, great customer experience and value for money, as well as a viable alternative to the expensive and often overbooked dealership service centers throughout the Gulf region. The company was established with the goal of delivering affordable and honest auto mechanic services to clients in Abu Dhabi, UAE and Doha, Qatar. Epic Rent a Car's reputation as a trustworthy and competent service provider continues to grow thanks to their honesty and integrity, and as a result of excellent customer feedback and word of mouth advertising.

The Car Spa
The Car Spa is an automotive and marine care specialist, leveraging almost 25 years of corporate heritage, local knowledge and expertise in the UAE and Gulf automotive marketplace.
Considered a complete car care facility, the Car Spa offers state-of-the-art facilities and technology to provide the latest products, services, maintenance and detailing programs available on the market including specialist car polishing, paint protection, engine waxing, window tinting and advanced detailing services amongst others. The Car Spa's mission is to dynamically serve the present and future marketplace as a knowledgeable and trustworthy company offering innovative products and services.